AN INNOVATIVE THERAPY FOR TREATMENT-RESISTANT SCHIZOPHRENIA
Individuals with treatment-refractory schizophrenia often have auditory verbal hallucinations. These persecutory voices have harmful and invalidating effects.
Avatar Therapy uses virtual reality to recreate the faces and the voices of these persecutors, in the form of avatars. This cutting-edge treatment allows patients to converse with an external representation of their hallucinations in the virtual environment. As such, it enables them to better control their voices.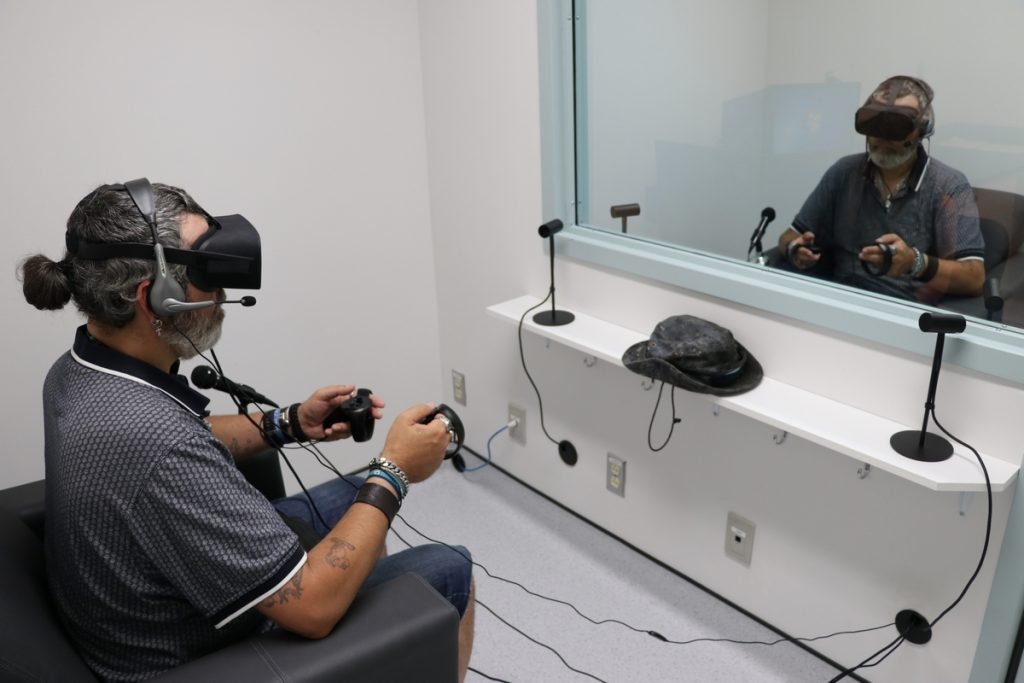 HOW DOES THE THERAPY TAKE PLACE?
Avatar Therapy consists of nine 60-minute sessions. Each session has its own set of objectives and challenges. One persecutory voice is targeted at a time.
To begin, 3D virtual reality technologies recreate the image of the verbal persecutor according the the visual representation that the patient makes of his/her voice. These precise and advanced technologies allow the production of a realistic avatar exhibiting the morphological characteristics of the hallucinated voice. Additional technologies modify the treating psychiatrist's voice to resemble that of verbal hallucination, while ensuring prosody and lip synchronization.
Then, the treating psychiatrist conducts a series of therapy sessions through which the patient reaches various therapeutic aims. Each session begins with a discussion between the patient and the psychiatrist. This allows them to revisit recent events, to evaluate the patient's progression, and to set the goals for the session. Once immersed in the virtual environment, the patient converses with the persecutory avatar, animated by the psychiatrist. As such, the psychiatrist can lead the discussion so as to stimulate emotional regulation, rebuild self estime, and promote self-assertion. Finally, the psychiatrist and the patient revisit the immersive session, reflect on the progress made, and set new goals.
In conclusion, by creating a 3D representations of the treatment-refractory hallucinations, the patients who undergo Avatar Therapy develop self-management capabilities and learn to better control their persecutory voices, thereby improving their schizophrenia symptomatology.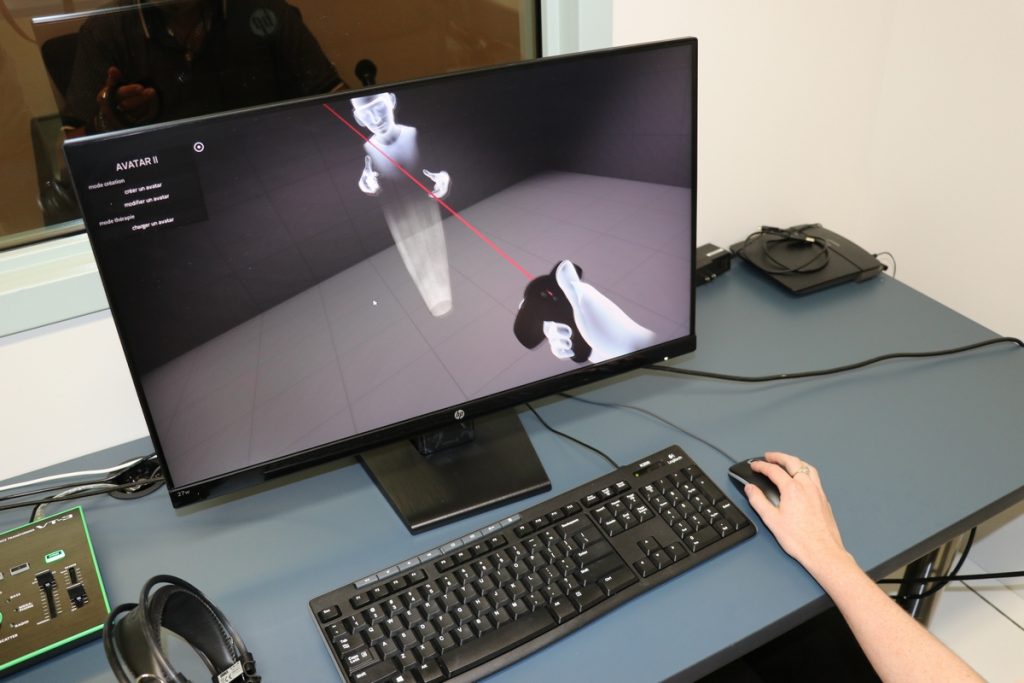 WHAT ARE THE THERAPEUTIC AIMS?
The Avatar Therapy has five main therapeutic aims. The first is the emotional response to the voices, which revolves around the emotional spectrum induced by the voices. The second is the cognitive interpretation of the voices, which deals with the introspective abilities relating to the voices' origines, controllability, power, and meaning. The third is the perception of self, derived from the patient's observations and beliefs about himself/herself. The fourth is coping strategies, which correspond to the set of techniques put into place by the patient over the course of the therapy to control his/her interactions with the avatars and, by extension, with the voices. The final therapeutic target is the patients' wishes, which relate to the patient's aspirations and future desires.