The Avatar Project is a randomized controlled single-blind clinical trial that compares Avatar Therapy to Cognitive Behavioral Therapy.
The project's goal is to enable patients with treatment-resistant schizophrenia to gain control of the invasive and disruptive voices that they often hear. We wish to compare the efficiency of Avatar Therapy, which uses virtual reality, to that of Cognitive Behavioral Therapy for psychosis (CBTp). Once clinically proven, Avatar Therapy could constitute an interesting complement to existing pharmacological treatments. It has the potential to become an integral part of clinical psychiatric practice.
Randomized Controlled Clinical Trail Comparing Avatar Therapy to Cognitive Behavioral Therapy.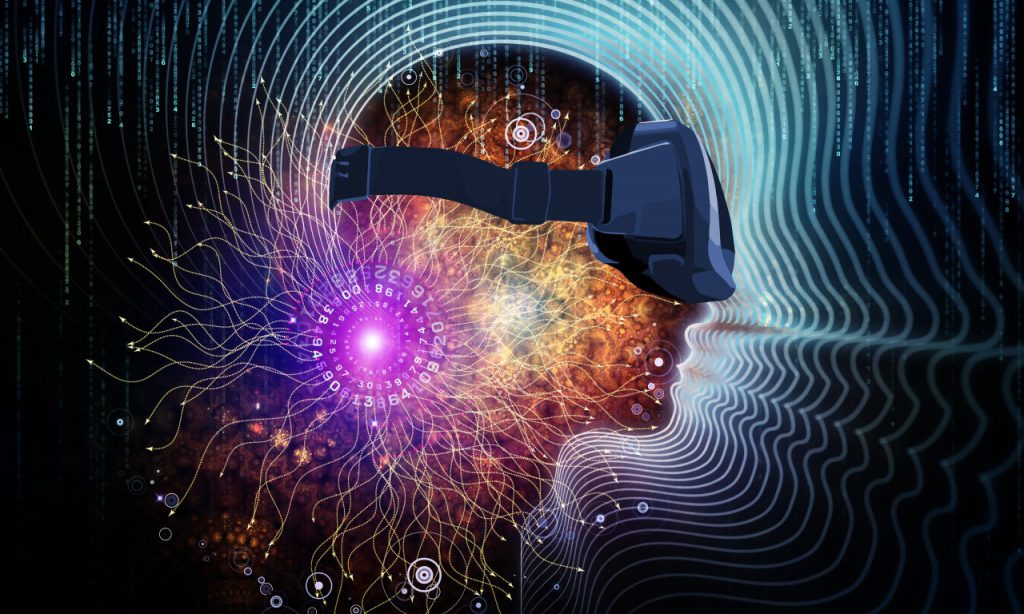 AIMS AND OBJECTIVES
The dialogic approach that is specific to Avatar Therapy distinguishes this innovative treatment option from CBTp. Avatar Therapy allows patients to enter into direct contact with their persecutory voices and to put into practice new coping strategies.
The Avatar Project aims to develop a clinical treatment that diminishes hallucinations and residual schizophrenia symptoms and that improves quality of life in patients with treatment-refractory auditory verbal hallucinations.
STUDY PROTOCOL
The trial includes 136 participants: 68 patients will undergo Avatar Therapy, and 68 others will follow CBTp.
Firstly, the participants complete a pre-therapy clinical evaluation. This assessment generally lasts 4 hours, and is carried out in two separate appointments. Then, the participants are randomly allocated to either of the study's two therapies. An external internet server carries out this randomization step. Both the Avatar Therapy and the CBTp take place in 9 weekly sessions, each lasting one hour. Afterwards, the participants undergo a 4h post-therapy clinical assessment, which occurs in two separate appointments, much like the pre-therapy evaluation. At 3, 6 and 12 months after the end of the therapies, the participants complete a 2-hour follow-up assessment.
Thus, the patients are summoned to 7 assessment appointments (2 pre-therapy appointments, 2 post-therapy appointments, and 3 follow-up appointments). They receive a $20 compensation for each appointment.
The clinical trial is single-blind, meaning that the research nurses conducting the clinical assessments do not know which treatment has been allocated to each patient. Thus, it is important that the study participants do not disclose this information.
Whether assigned to Avatar Therapy or to CBTp, each participant will benefit from basic support therapy.
VARIABLES ASSESSED
Various clinical questionnaires, completed during the pre-therapy, post-therapy, and follow-up assessments, allow the research team to compare the effectiveness of the therapies. Our research nurses carry out these questionnaires in the form of interviews with the participants. As such, we can scientifically assess the effects of the therapies on hallucinations, on schizophrenia symptomatology, on quality of life and on emotional regulation aptitudes.
RECRUITMENT: ARE YOU ELIGIBLE?
We are looking for men and women who :
Are aged 18 years or older;
Are diagnosed with schizophrenia or with schizoaffective disorder;
Hear persecutory voices;
Have undergone two or more antipsychotic trials, without reducing and/or eliminating the persecutory voices;
Have been following a stable pharmacological regimen since a minimum of 6 weeks, if applicable;
Do not expect any changes to their pharmacological regimen within the next few weeks, if applicable;
Do not present any past medical history of neurological disorders;
Do not present any intellectual disabilities;
Do not present any alcohol or drug use disorders within the past 6 months;
Do not present any severe physical illnesses;
Have not undergone Cognitive Behavioral Therapy for psychosis (CBTp) in the past.
We are currently recruiting participants for the Avatar Project. For more information or to refer a patient, please contact our team : Contact.